<transcy>SHAPEWEAR AND WAIST TRAINER</transcy>
That fit and complete you figure.
Feel good and look good anywhere.
Usynlig underbukse som fremhever endepartiet og kan bæres komfortabelt med nesten alle typer klær. Laget med Powernet og foret med hypoallergenisk stoff.
View details
<transcy>Categories</transcy>
<transcy>Unique shopping</transcy>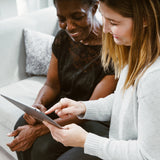 We will help you to find the best product for you and your body. Contac us now for free adviser
Comfortable quality and high-tech materials with the best designs for all the women. Learn more about our products
Free shipping when you order online.
<transcy>Post surgical shapewear.</transcy>